Myra Jolivet - Author - Books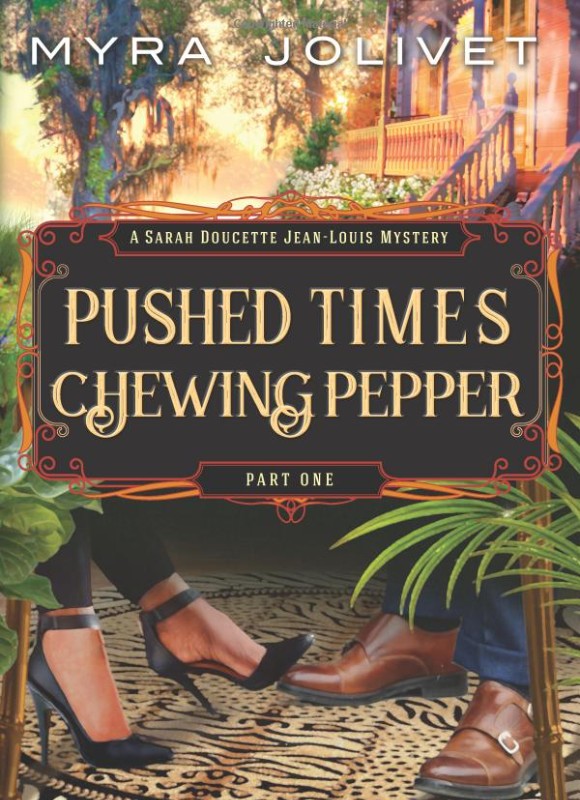 Pushed Times Chewing Pepper
A Sarah Doucette Jean-Louis Mystery, Part One
Sarah Doucette Jean-Louis is a rare woman. She is marked for murder while a suspected accessory to the mysterious murder plot. She is a trained family therapist who has a difficult time tolerating her own family for more than lunch. She is a contemporary California native with old world, Louisiana Creole roots. Her aunts and grandparents regularly talked to the dead and cast spells. They thought everyone did. In one year, Sarah's life is a haze of martini hangovers, a stalker, the wrong man, fights with a bitch cousin and the voodoo wisdom of her Aunt Cat. Then comes Michael . . . and it gets worse. Deception and disappointment bring Sarah the hardest times she's ever known and propel her into a new life. The Creoles say, "Pushed times will make a monkey chew pepper." It means that challenging times inspire unique actions. Sarah learns to use her psychic gifts for guidance and to open her mind to unique actions. Her worst year becomes the best life-changing time of her life.
"This is a fast-paced crime-mystery thriller, which is surprisingly well-written for a debut novel. Myra gives an insightful peek into the Louisiana-Creole culture that is both fascinating and informative. I certainly enjoyed reading it and found the ending pretty dramatic. Some of the imagery is likely to appeal a lot to young female readers."
— Rashid Osmani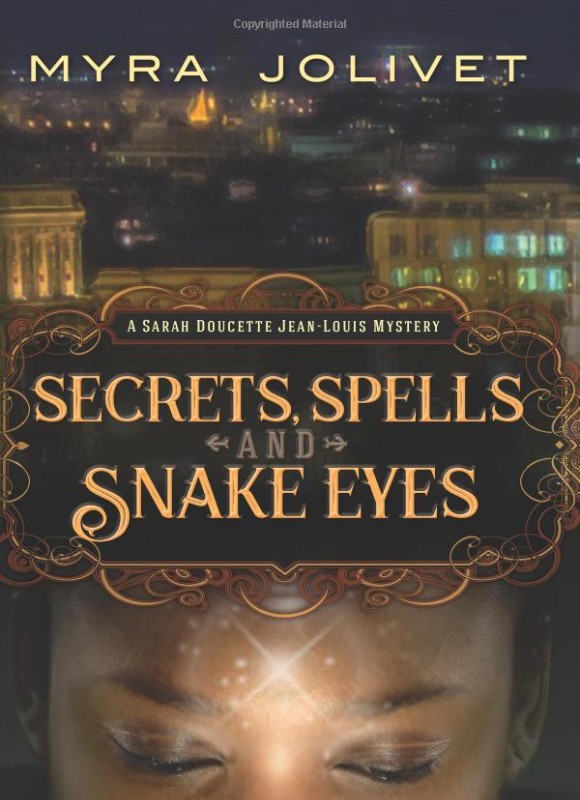 Secrets, Spells & Snake Eyes
A Sarah Doucette Jean-Louis Mystery, Part Deux
Back home from a Godforsaken Louisiana family reunion, Sarah Doucette Jean-Louis jumps heart first into a murder investigation with her hot and sexy former attorney, Manuel. It's a new life for the Oakland family therapist post-scandal. Manuel's client is charged with murder and he wants Sarah to use her gift of visions to help his investigator find the real killer. In her unique and humorous style, Sarah brings her head-spinning psychic intuition, large vodka bottles and a few other surprises to the case. Yadira Lopez's stepson is the accused, but Sarah feels there's something spine chilling and eerie about Yadira. Sarah props up her visions with help from some unbelievable sources. And if the case weren't complicated and odd enough, Sarah's life long nemesis, cousin Stacy, shows up in California. Her year will be mysterious and murderous with a touch of crazy!
"I love the setting, the detail, the characters. We read it on a road trip, great entertainment that made the drive go by quickly."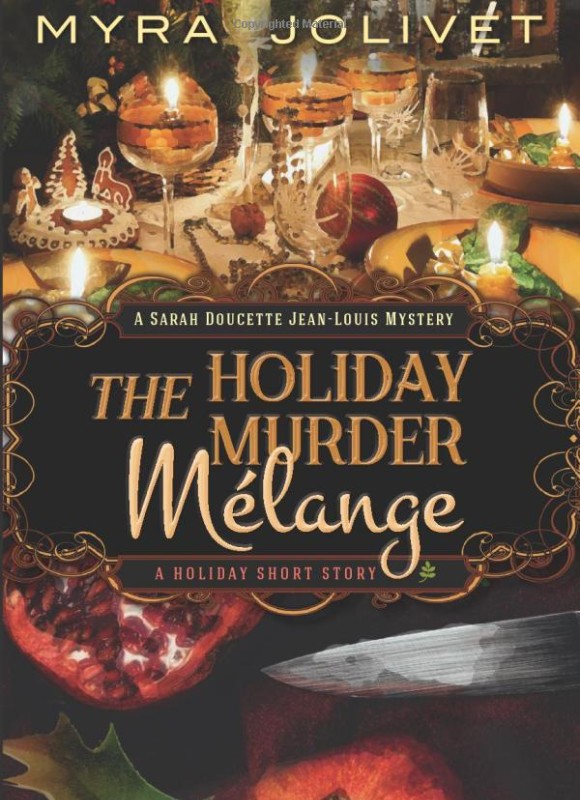 The Holiday Murder Melange
Sarah Doucette Jean-Louis is beside herself with joy when her Ma-ma asks her to host a holiday dinner, a high honor in Creole culture. Never mind that no one else could do it. The request broke tradition since the privilege usually goes to those with spouses and children. Sarah has neither. Her engagement to hot attorney Manuel is a ring with no set date or wedding plans. But in the midst of planning an elaborate and exciting Réveillon dinner for her family, Sarah learns that someone left a dead body on her office welcome mat. Turns out the young man had an appointment to hire the Jean-Louis Detective Agency, but someone got to him first. As the San Francisco Bay Area's celebrated and ridiculed psychic sleuth, Sarah immediately gathers her rag-tag team of investigators to find out who killed Collin Burke and why. Sarah opened her detective agency when she closed her family therapy practice. Former patient stalker and surveillance specialist Mr. Adrian Corwin joined her in the new line of business. He was in the wrong place at the wrong time and ended up a person of interest in the death of Burke. In between cutting the Holy Trinity, making turtle soup and bourdon sauce, Sarah must guide her team to find the real killer and save Mr. Corwin. The Holiday Murder Mélange is a mixture of mystery, psychic visions, and bizarre humor as the Jean-Louis team follows a trail of clues.