From a Short Holiday Mystery to a Fun Little Book, The Holiday Murder Melange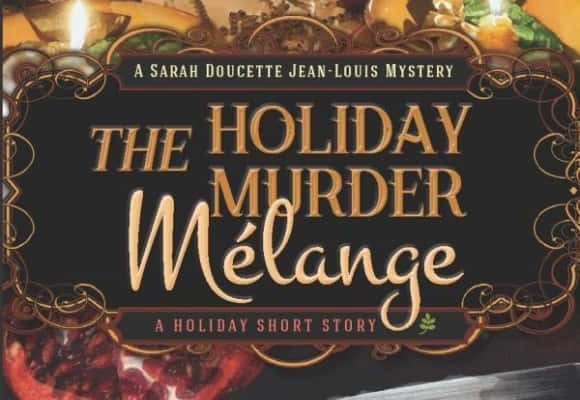 I was thrilled with the opportunity to contribute to an anthology last fall, but writing a short mystery was a bit intimidating. Turned out to be great fun and friends said, "make it a little book." So, it's now a little book on Amazon!
California Creole sleuth Sarah Doucette Jean-Louis gets her first chance to make the family Reveillon Dinner, but a body left at her office means she has to solve a murder in between cutting up the holy trinity and stirring her roux!
Young, new client Collin Burke was to meet at Sarah's office on Monday morning to discuss a case, but when his body was left on the welcome mat of the Jean-Louis Detective Agency over the weekend, it was time for Sarah to find out who killed him and why. Sarah and her ragtag team of investigators move into action and together they solve the mystery of The Holiday Murder Melange.
Just Sarah's luck, her first time making holiday dinner for the whole family and she has a murder to solve. But in her own way using psychic visions, logic, the help of a washed-up PI and a former stalker sociopath, Sarah finds the killer.
I hope you'll enjoy it, any time of year.
Stay Informed
When you subscribe to the blog, we will send you an e-mail when there are new updates on the site so you wouldn't miss them.